---
[vol 3, p. XII]

Else Margarete Pauly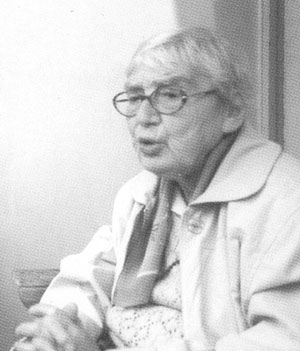 ELSE MARGARETE PAULY
; 23rd February 1918—26th August 2000
Else Margarete Pauly was a central figure in the recent history of the CPD. To be sure, without her indefatigable effort, it would have hardly been possible to continue the ambitious dictionary project after 1958. No one knew, as much as Else, the difficulties of both practical and academic work required by the CPD. At no time, however, did she feel prompted to write about the recent history of the project, although she often spoke about her frustrations with it.
During her student days at the University of Copenhagen, Else Pauly studied English, French, Latin, Greek and Comparative Linguistics from 1938-1945. In 1945, she married the geologist Hans Pauly (16.3.1921-15.3.1997), and soon became the mother of three children. As a geologist with the Grønlands Geologiske Undersøgelser (Greenland Geological Survey), Hans was often sent on fieldwork to Greenland. Else never had the opportunity to accompany her husband on his travels, and little time remained to continue her own academic work, because she had to support the family until her husband graduated in 1948. So she ceased her studies, only to resume them again in 1949. However, this time she focussed her attention on Sanskrit and other Indian languages. She studied under Poul Tuxen, who was professor of Indology, and served as his secretary and close co-worker during the years 1951-55, and from 1973 to 1979 she was "lector" in Pāli at Copenhagen University.
Tuxen was, until his death in 1955, responsible for the CPD, and Else was inevitably drawn into the project. When the decision was made to resume the publication of the CPD, she assumed the role of co-ordinator and scientific staff member. Against her better judgement, she spent far too much time on the project, and according to her own statement, the dictionary became her fate as an Indologist.
The greater part of Else Pauly's scientific work has been published in the form of articles in the CPD. But she also managed to write a series of smaller articles, including the important, "The Parable of the Climbing Juggler," which appeared in Studia Orientalia Joanni Pedersen in 1953. It was co-authored by Poul Tuxen. It was, however, especially the history of Indological research in Denmark as well as Indian influence on Danish intellectual thought that most interested her. Her most significant contribution to this topic was her essay Indisk filologi i Københavns Universitet 1479-1979, published in 1992. It details the history and prehistory of Indology in Denmark, from its early years to the end of the 1970's. The article provides an excellent view of an interesting, yet mostly unknown, part of the history of humanistic research in Denmark.
[p. XIII] Else Pauly's views on the study of the language of the Pali canon was characterised by the methodology derived from modern structural linguistics. For a long time, she had plans to write several articles about certain words occurring in the Pali canon, which held a particular linguistic interest. Unfortunately she never found the time to realise them: her health did not hold out.
Ole Holten Pind
Bibliography
(Contributions to the CPD are not included)
The Parable of the Climbing Juggler, in: Studia Orientalia Joanni Pedersen. 1953, p. 352-363 (with Poul Tuxen).
A Vision of Nirvana. Ernesto Dalgas, a Danish fin-de-siècle Philosopher, in: Studien zum Jainismus und Buddhismus. Gedenkschrift für LUDWIG ALSDORF. Wiesbaden 1981, p. 175-179.
Hans Jørgensen, A pioneer in Nevārī studies. Indologica Taurinensia 10,1982, p. 185-192.
Alsingeren, dr. phil. Hans Jørgensen. Sønderjysk Mânedsskrift. 1986, Nr.l.
Indian Influence in Danish Literature. Schriften zur Geschichte und Kultur des Alten Orients 18. Sanskrit and World Culture. Proceedings of the 4th World Sanskrit Conference, Weimar 1979. Berlin 1986, p. 248-252.
The Legend of Rṣyaśṛṅga as a Danish Opera, Indologica Taurinensia 14,1987-88, p. 303-312. Indisk filologi, in: Københavns Universitet 1479-1979, Bind VIII. København 1992, p. 511-566.
Reviews
Franklin Edgerton: Buddhist Hybrid Sanskrit Grammar and Dictionary. 2 Volumes. Buddhist Hybrid Sanskrit Reader. New Haven 1953, Acta Linguistica Hafniensia 9,1965, p. 176-179 (with Poul Tuxen).
Klaus Ludwig Janert: Abstände und Schluβvokalverzeichnungen in Aśoka Inschriften. Wiesbaden 1972, Orientalistische Literaturzeitung 74,1979, columns 176-179.
Antony Kennedy Warder: Indian Buddhism. Delhi 21980. Acta Orientalia 46,1985, p. 207-214.
Johannes Mehlig: Buddhistische Märchen. Leipzig 1982, Orientalistische Literaturzeitung 81,1986, column 86-88.
Alfonso Verdu: Early Buddhist Philosophy in the Light of the Four Noble Truths. Delhi, 1985. Acta Orientalia 48,1987, p. 198-203.
Charles Edmund Godakumbura, U Tin Lwin: Catalogue of Cambodian and Burmese Pali Manuscripts. Catalogue of Oriental Manuscripts, Xylographs etc. in Danish Collections. Vol. II Part 1. Copenhagen 1983. Acta Orientalia 48,1987, p. 235-239.
Hermann Oldenberg: Reden des Buddha herausgegeben von Heinz Bechert. Freiburg 1993. Orientalistische Literaturzeitung 89,1994, column 321-323.
Contributions to the "Dansk Biografisk Leksikon" (3rd edition)
Dines Andersen (Vol. 1,1979, p. 165-167), Hans Jørgensen (VII, 1981, p. 535f.), Theodor Petræus (XI, 1982, p. 339f.), Poul Tuxen (XV, 1984, p. 95-97).
---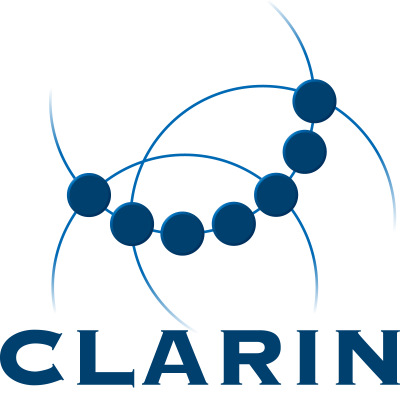 A Critical Pāli Dictionary Online is maintained by the Data Center for the Humanities at the University of Cologne in cooperation with the Pali Text Society. The project was originally carried out by the Department of Cross-Cultural and Regional Studies (ToRS) at the University of Copenhagen. It has been set up again in 2016 by Marcello Perathoner (Cologne Center for eHumanities) • Contact: cpd-contact@uni-koeln.de • Data Privacy Statement (German)